The employer mandate provision of the Patient Protection and Affordable Care Act will begin in 2014. The mandate states that a business with 50 or more full-time employees or full-time equivalents may face penalties if the health insurance coverage that is offered to its employees does not meet minimum standards outlined in the Act.
Below is a flow chart that will help to clarify what requirements an employer must follow in offering affordable health insurance coverage to their employees in order to prevent from a penalty.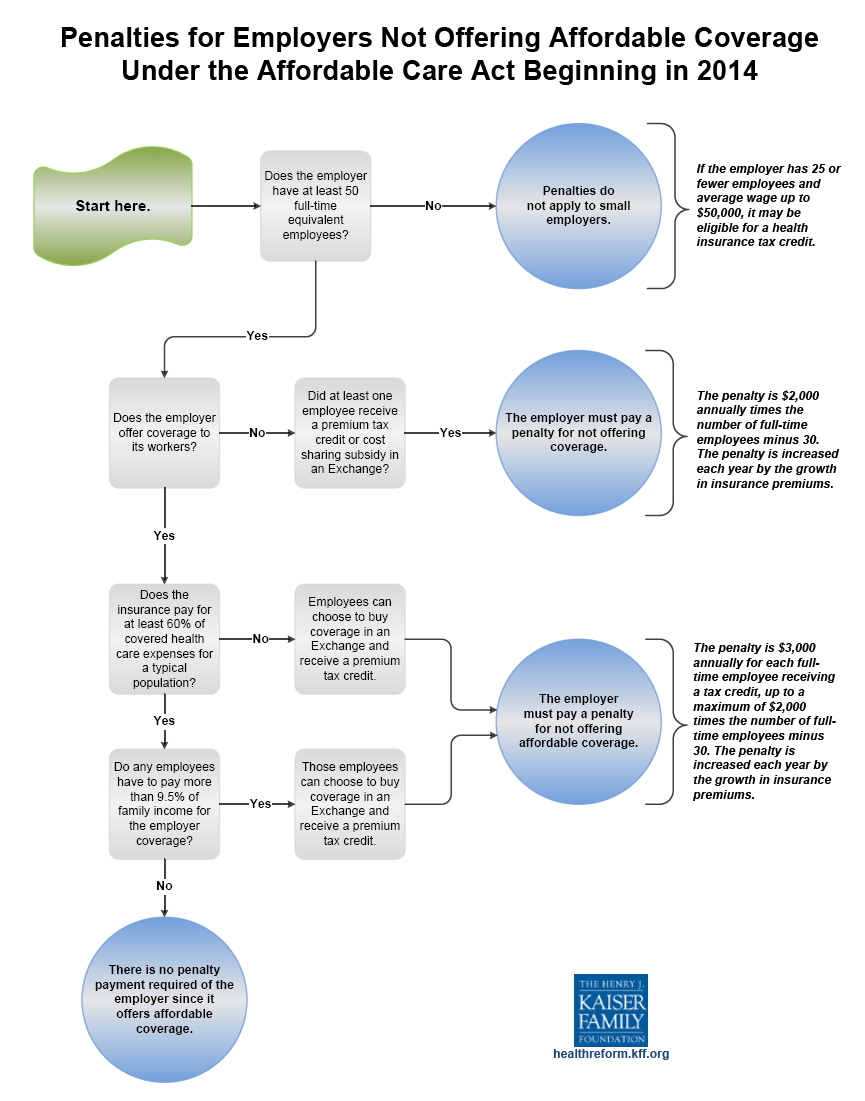 Source: Kaiser Health Reform
What do you think?  What is your opinion on the healthcare reform?   Share with us below!
The following two tabs change content below.

National Online Insurance School
National Online Insurance School is a full-service life and health insurance education provider with services available to individuals and agencies nationwide. As a state-accredited insurance education provider, our courses satisfy state credit hour requirements and prepare you to take the state insurance exam.

Latest posts by National Online Insurance School (see all)