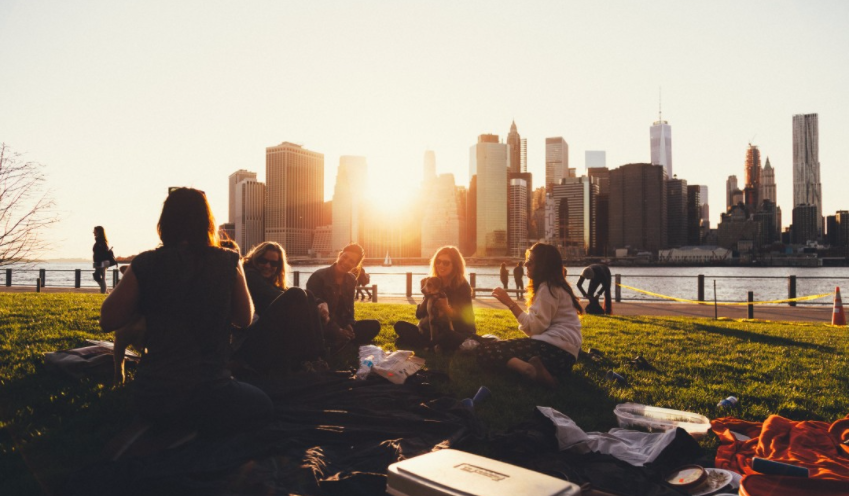 As many companies can attest, marketing insurance to Millennials is no easy feat. This generation of young, self-sufficient adults is facing an economic situation unlike one seen by previous groups. With student debts mounting and job uncertainty, many Gen-Yers are resistant to saving and investing for the future. The challenge for insurance companies is in finding a way to reach this demographic in a marketing climate that is changing by the day. Selling life insurance to Millennials means understanding the tendencies of the demographic and adapting to their desire for more digital communication.
For Millennials, Life Can Wait
Millennials are waiting longer than previous generations to start their lives. This includes getting married, buying a home, having children, and finding a career. Today, the median age for marriage is between 27-29, and the average age of childbearing has risen to over 26. As such, life insurance sales for Millennials have been struggling. Because so many in this age group are putting off major life changes until they're older, fewer see the need for a life insurance policy. They don't have dependents, few have mortgages, and many are in debt. When marketing insurance to Millennials, it's important to understand that many do not have the same coverage needs as their parents did.
Appealing to the Younger Generation
Like with all prospective clients, you need to offer a product that suits their situation. Selling life insurance to Millennials is difficult when you are offering coverage for things they don't have. When putting together an appealing policy for younger clients, you should emphasize the value of investing early. Life insurance policies are most affordable when purchased between the ages 25-30, with term plans as little as $15-$25 per month for a $500,000 policy.
Secondly, take the needs of Millennials into consideration. Many won't claim dependents until later in life–if at all. As such, few are interested in permanent life policies that protect children and spouses they do not currently have. However, many are looking into purchasing homes and paying off student debt. Focus your products on shorter-term goals, such as limited policies that extend through the life of loan repayment.
Finally, when marketing insurance to Millennials, embrace digital technology. More and more young adults are using online brokers and social media to select their insurers. Additionally, they are also looking for automated services, online policy enrollment, and fewer phone calls. Traditional lead generation strategies are less effective for Millennials and require innovation.
Small Policies, Shorter Terms
Though many Gen-Yers are uncertain about their futures, reminding them that their lives can change is an important selling point. As you know, life insurance can be valuable in the short term. Offering term life policies is often much more appealing to Millennials faced with debt and a growing family. Term policies provide
10-30 year terms,
coverage for future life changes,
and opportunities for estate planning.
Typically, candidates for life insurance are those who plan to have dependents, go into business with another person, or have previously inherited wealth. Depending on the situation, finding the right term life insurance for Millennials means discussing these plans and agreeing to a policy that makes room for change.
Unlike term policies, whole life policies are a harder sell for younger customers. However, there are advantages to owning whole life insurance, even at a young age. In particular, variable universal life insurance is a popular choice for growing families, as premiums and coverage can be adjusted throughout the life of policy.
Embracing Innovation
Finally, one of the greatest hurdles facing insurers today is adapting to the technological trends of Millennials. Life insurance sales for Millennials have been decreasing because many companies do not know how to reach them. Unlike in the past, the younger generation wants more indirect contact, such as through a website or form. Additionally, they expect immediate results. Finding ways to develop technology and embrace these trends can help address the challenges of marketing to a younger cross-section of life insurance leads.
As demographics shift, insurance companies must adapt to reach their target markets. Though fewer Millennials are purchasing life insurance policies, they nevertheless need protection. By adopting new technology and B2C strategies, insurers can better illustrate the importance of life coverage and the advantages of purchasing a policy in their 20s. Selling life insurance to Millennials may require different strategies, but in the end, it's the same principle.