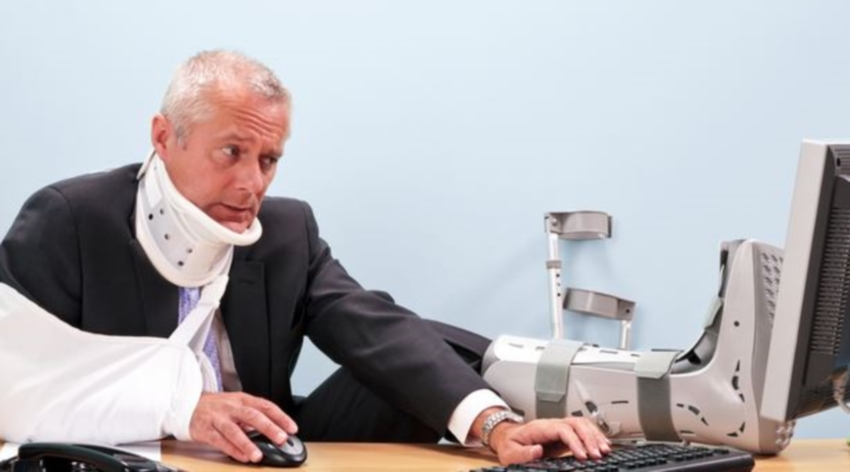 A common question regarding disability insurance is, "Is there any reason I should buy an individual disability insurance policy?" While the reasoning is not always so straightforward, the answer is, yes, individual disability insurance is a vital component of one's overall insurance protection.
In most cases, employees are provided with group disability insurance through their employer; however, such plans do not provide for full income loss replacement. Employer group policies typically replace only 60% of an individual's pre-disability salary, often leaving the employee in need of additional coverage.
The Basics – What Is Disability Insurance?
Disability insurance, also known as DI or disability income insurance provides income replacement in the event that an insured becomes disabled.  Disability insurance includes a variety of different benefits to best meet the needs of sick or injured individuals. Most plans include paid sick leave, short-term disability benefits and long-term disability benefits. Research suggests that a disabling work-related accident occurs on average, once every second – a statistic that proves the worth of having a separate disability insurance plan.
5 Reasons to Have Disability Insurance
No one enjoys paying more for anything than they already have to, especially when it comes to insurance. However, in regards to disability insurance, it really does make sense to take out a separate disability insurance plan. The following five reasons illustrate the importance and benefit of disability insurance:
1. Incomplete employer coverage – While most employers provide disability insurance, the average plan only covers 60% of an employee's salary and caps benefits between $5,000 and $10,000. These figures typically fall well below the 60% income mark and leave individuals in need of additional income. An additional individual disability plan will supplement employer coverage to provide the disability income level necessary by the insured.
2. Unfortunately, the risk of disability is high – A 30 year-old man has a one in five chance of suffering a long-term disability in his lifetime while a woman of the same age has a one in three chance.
3. Long-term disability coverage is crucial – Most employer plans only cover short-term disability, which means if an individual's disability extends even one day beyond the benefit period, he or she will be responsible for all of the costs.
4. An individually controlled elimination period is helpful – The elimination period is the time between the onset of disability and the beginning of payments. An employer plan determines this period while an individual plan allows the individual to establish this period.
5. Lifetime benefits or retirement protection – An individual plan can be arranged to offer lifetime benefits or to supplement a retirement plan whereas most employer plans don't offer this benefit.
While most people do not wish to think about the possibility of suffering a disability or any other health issue for that matter, the reality is that can still happen. Purchasing disability insurance from Art Young Insurance, or other similar insurers, provides you the protection necessary if that reality becomes yours.