As with any successful business, ongoing commitment to customer satisfaction is the key to business growth.  It is even more important in the insurance industry!  Clients are more likely to renew or continue to use your services, if they are comfortable with you,  the agent.
When an agent earns the trust of a client, a sale is made — and referrals will follow.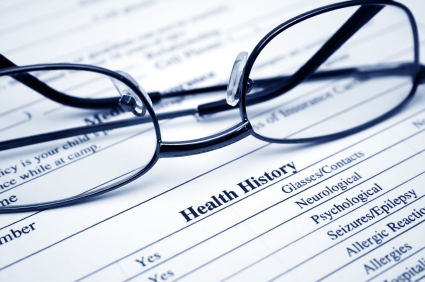 Even more important, clients will refer others to the you, helping to build your book of business.  Something as important as protecting one's family and financial wealth is worth the comfort of knowing they are in good hands.
Health insurance replacement often occurs for may reasons including better benefits, reduced deductible, reduced premium, and better network coverage.  It was common to switch insurance when moving to a different state due to the limited networks maintained by each insurer, though, now more insurers provide for a national network of coverage to eliminate the need to change insurance due to a change in where one moves or travels.
Policy Replacement vs Policy Retention
Due to the many factors involved with issuing a policy based on an insured's preexisting health concerns or the benefit advantages of one plan over another, as a licensed insurance agent, you should closely exam the advantages and disadvantages of replacing a health insurance policy.
The following factors should be considered:
1.  Exclusion of preexisting conditions
2.  New plan benefit waiting periods
3.  Limitations of the new policy vs. current policy
4.  Underwriting differences between various insurance companies
The ethical approach must always be to protect the consumer against potential loss.  Often retaining one's policy is preferred over replacement because it already covers the insured for current conditions, even if the insurance rate might be higher than a replacement policy.  The rate an insured pays is only one factor in deciding to retain or replace a life or health insurance policy.
Some states require replacement health policies to maintain payment of a previous claim that the replaced insurer was covering when replacing health insurance, though it is always in the best interest of the customer to ensure that continual coverage will be provided, without any exclusions of preexisting conditions.  A transfer of benefits statement should be provided to the customer to ensure benefits listed under the old policy will continue under the new policy.
The main goal of replacement is to better benefit the insured than what is currently in force.  Due to the possible exclusion of preexisting conditions and any additional waiting periods, substandard risk applicants should not consider replacement.
Ethical Standards
An agent should always perform in the interest of the insured, as well as the company.  Maintaining good communication throughout the industry will help an agent keep abreast on the newest laws and regulations.  Continuing education requirements are designed to continually educate a producer, which leads to better performance and increased business.  Knowledge and compliance with state and federal law is required as well as an ethical business practice, focusing on the consumer's needs.
Always focus on the needs of the client!
As the most important person in the marketing, underwriting, and delivery of an insurance policy, it is the responsibility of the agent to be truthful to the consumer in marketing the benefits and truthful to the company regarding underwriting the applicant.  If an applicant is underwritten as substandard, it is the agent's responsibility to review the policy's limitations and/or premium increases.
The following two tabs change content below.

National Online Insurance School
National Online Insurance School is a full-service life and health insurance education provider with services available to individuals and agencies nationwide. As a state-accredited insurance education provider, our courses satisfy state credit hour requirements and prepare you to take the state insurance exam.

Latest posts by National Online Insurance School (see all)