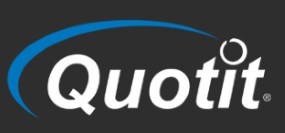 Quotit is a leading national provider of Internet sales and marketing solutions for the health insurance and employee benefits industry. Quotit's proprietary applications directly connect consumers seeking health insurance plan information online with health care and ancillary plan brokers and carriers – simplifying the health insurance search, comparison, and enrollment process.
Quotit offers a wide range of insurance quoting and technology services for the individual broker or general agent. Quotit iPro gives users the ability to easily produce accurate, comprehensive, multi-carrier quotes. Quotit ePro delivers instant quotes directly on your website. Quotit mPro adds on-exchange quoting and Federally Facilitated Marketplace enrollment for your clients – plus the ability to determine a customer's eligibility for a Premium Tax Credit or Cost Share Reduction. Quotit WebExpress offers you a dynamic online presence customized for your unique brand.
Quotit's enterprise solutions – like data services, online enrollment services, and business process outsourcing – can help health plans, insurance carriers, and others achieve key business objectives more quickly and at a lower cost.
With more than 40,000 on- and off-exchange individual health, Medicare, and other insurance plan options from more than 300 insurance carriers, Quotit has what you, your prospects, and your customers are looking for. In the past year, Quotit's technology powered more than 50 million quotes through more than 50,000 subscribing brokers and other users. Quotit makes it easy to Market, Quote, Enroll, and Manage your business online.
Contact Information
Rusty Wilson
Director, Inside Sales
rusty@quotit.com
(714) 564-5058