Allow us to introduce you.
---
National Online Insurance School serves as a collaboration of insurance education and industry resource services. Our Agent Resource Center provides a direct link to relevant resources and services aimed at helping individuals achieve success as they enter the insurance industry.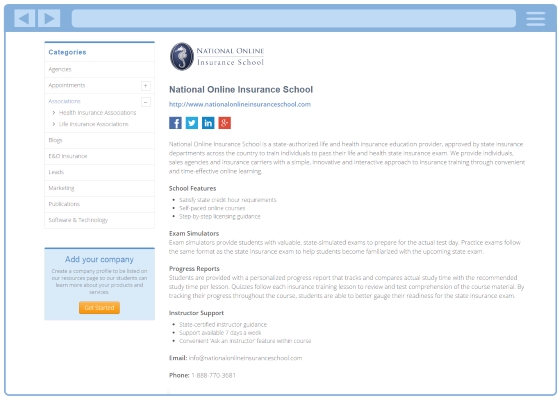 Company Profile
Promote your products and services.
Your company profile provides direct access to our students, corporate partners and website visitors, and serves as an additional source of marketing for your company within the insurance industry.
Design your company profile to include your corporate logo, product / service description and screenshots, website and social network links, and links to your company's website.
Corporate branding
Company website & social network links
Product screenshots
Corporate branding
Company website & social network links
Product screenshots